Sonde Geological Services
At Sonde Geological Services, our specialties lie in the design and installation of residential and commercial septic systems, along with contracting for soil sampling and environmental analysis. We're the go-to company for earthwork and septic management. Contact us today to learn more about what we do and how we can assist you!
Soil Testing throughout El Dorado County, CA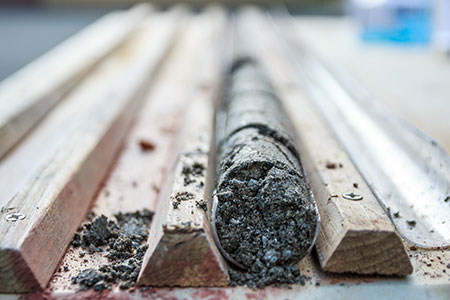 The earth under our feet has more of a story to tell than meets the eye! And, when it comes to prepping for a new septic tank installation or land development, it's important to listen to what the soil has to say before you just start digging. At Sonde Geological Services, we help you get the full story before you start to turn the earth. We specialize in soil testing in El Dorado County, CA, providing quantifiable data about soil properties to our customers so they can make informed decisions before they dig. In addition to perc testing, one of the most critical tests we perform is asbestos testing in El Dorado County, CA. We'll test your soil for this known carcinogen, to make sure you're safe to handle the earth for future development.
In addition to testing soil for a myriad of characteristics, we're also your foremost experts for septic system planning and design. Because we know so much about soil, we help home and business owners accurately assess how their properties will handle leach fields and septic drainage. Then, we design systems that are compatible with the land to ensure septic installations that are ready to function flawlessly over the long-term. We invite you to consult with us today about any of the services we offer, to learn more about how we can help you make the most of the land you're developing!
We're a licensed California Professional Geologist (#4717).
We're affiliated with the American Association of Petroleum Geologists (AAPG).
We've been a locally-owned and –operated company in Shingle Springs, CA since 1991.
Our business serves residential and commercial customers alike.
Client satisfaction is our number one priority.
Schedule a Consultation Today
For help with septic planning and management or soil and asbestos testing, contact us today to schedule your appointment for a consultation. We look forward to assisting you.